This current portfolio is a selection of career highlights. It showcases the variety of design from individual projects. Many of these commissions required not only graphic design and typography; but also animation, 3D modelling, CMS web solutions and illustration. Also featured is a selection of my work in 3D illustration. The slideshow can be paused using the control buttons.

A greater selection of my work can be seen on my 'CV' page. This is more a retrospective selection. It is shown in large 'thumbnail format' detailing work from my entire career.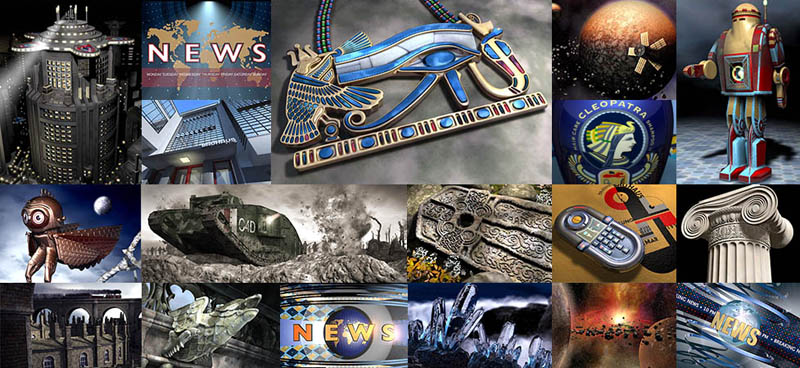 Above: 3D graphics from 2010/15.

Below: Portfolio showcase.